the Gazing Zone is a carefully curated experiment;
a platform for explorations on perception of Self in relation with Other.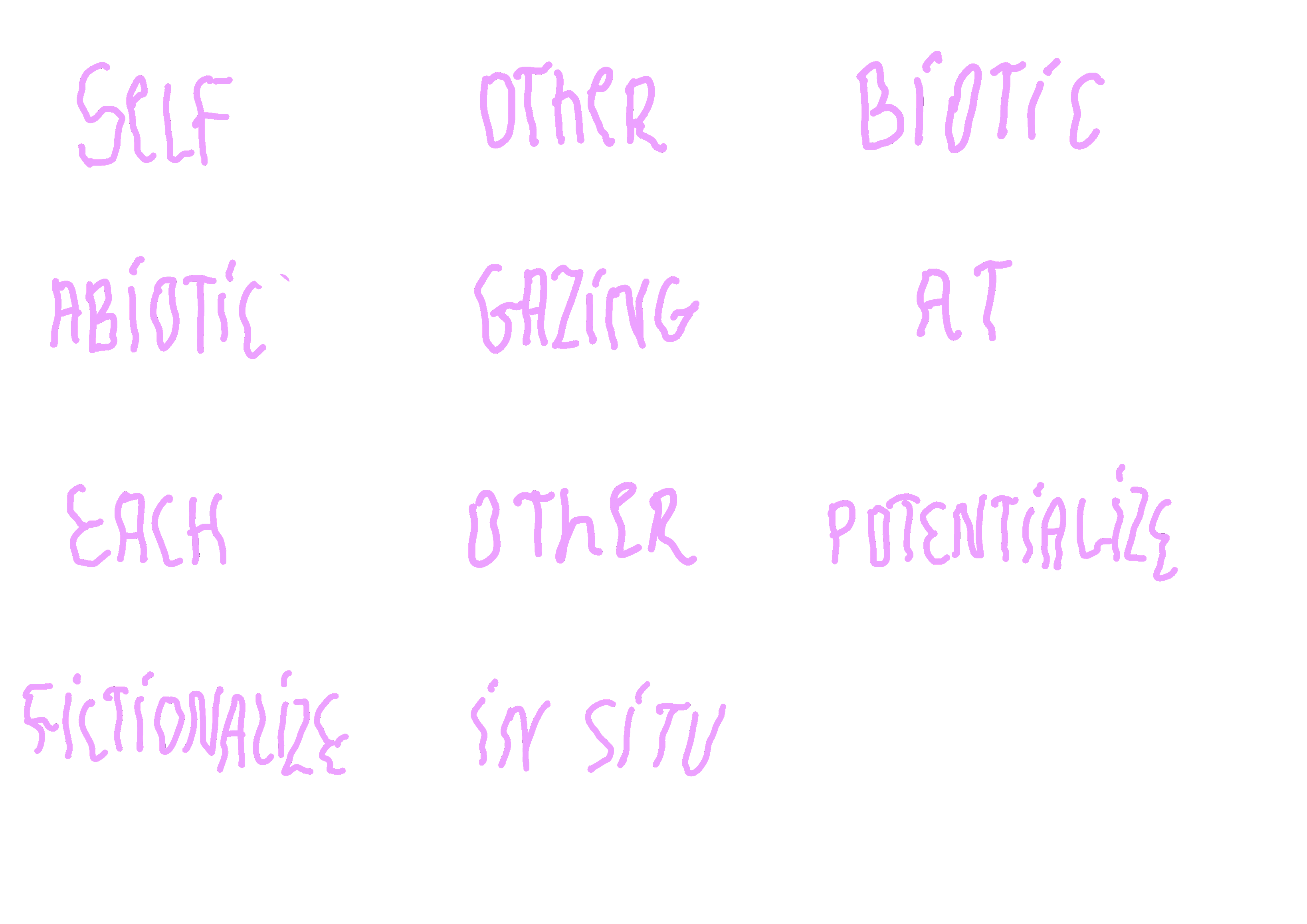 the

gaze

is an act of both:

seeing and being seen

.
when gazing at what exists one tends to apply meaning to things that might be differently perceived by various organisms.
01_w

e gather in the environments directly related to the exploratory venues. The main purpose of applying this approach is to

immerse

in the relations of objects creating given environment, rather than to examine them in the void.
02_the meetings take accordingly different forms, eg.: of workshops, debates, performances, rituals, explorations, yet undescribed experiments.
0

3_

the GZ has no geological limitations. The more conflicted and
harder to access the environment is the bigger challenge, but we can thrive in the most common places.
However we do follow or question our ethical and moral concerns when choosing the place, understanding the consequences of our presence in a given surrounding.
​
it is also a playful way to engage with storytelling and narrative-based approach to the absurdity of being alive, having the world as a stage full of actors.
we are in a constant search for the radical, conflicted minds, coming from different fields and parts of the world. The initiative is fundamentally process-driven (the participants and the conductors remain in a constant flux).
as a non-profit initiative, we try to preserve the meetings on the minimum financial costs. If needed, the budget is distributed accordingly to the financial possibilities of people taking part in the given event.
the current curatorial team organizes the chaos of the outside applications. Everyone interested can propose the meeting, if chosen, one can help with co-organising the trip and stay for those travelling from afar. It leads us to some unexpected places, as the meeting points emerge through the people crossing our paths.